One Property Group
Mijas Costas´s Property Experts
CREATION AND DESIGN OF REAL ESTATE WEB PAGE WITH CONNECTION TO ONLINE RESALS AND LANDING PAGES
Real estate website with integration to Resales Online
With our Web App we bet on a web design and development that will improve the perception of the global image of the brand towards a premium style.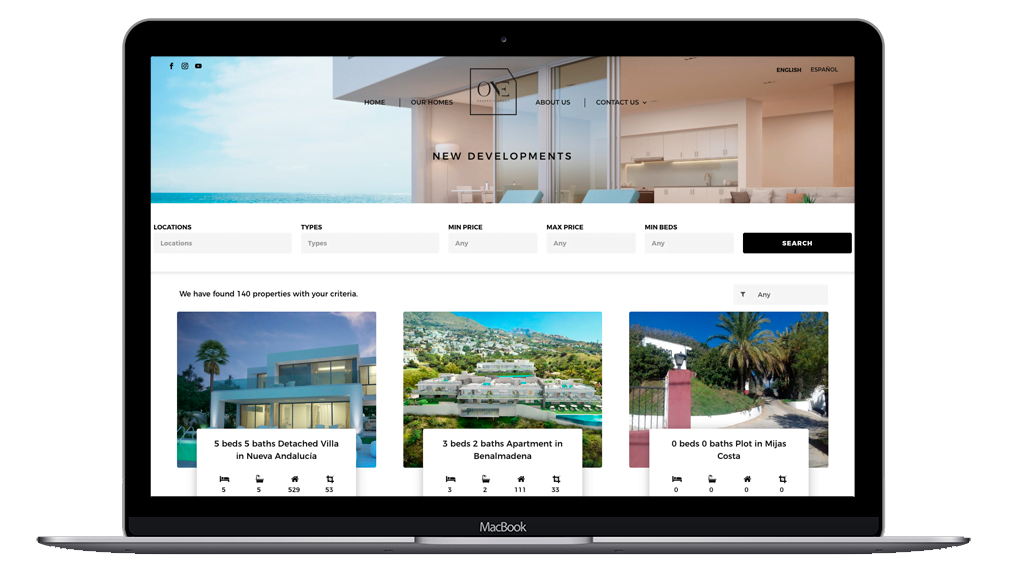 At SEB Creativos we are specialists in the design and implementation of websites specifically designed for the real estate market. Our designs allow our clients to link directly to portals such as Inmobalia, Kyero, Rightmove or Resales Online, etc.
One Property Group,Personal service and local experience
Are you looking to buy or sell in Mijas Costa, La Cala de Mijas or any of the surrounding areas?
Our team at One Property Group are all local experts and will take the initiative and work tirelessly towards your goal.
WE SPEAK?
TELL US ABOUT YOUR PROJECT
Your business in the hands of professionals