Golden Properties
The first contact with you
DEVELOPMENT OF WEB APP WITH INTEGRATIONS TO DIVERSE REAL ESTATE PORTALS
Real estate website with portals integrations
With our Web App we bet on a web design and development that will improve the perception of the global image of the brand towards a premium style.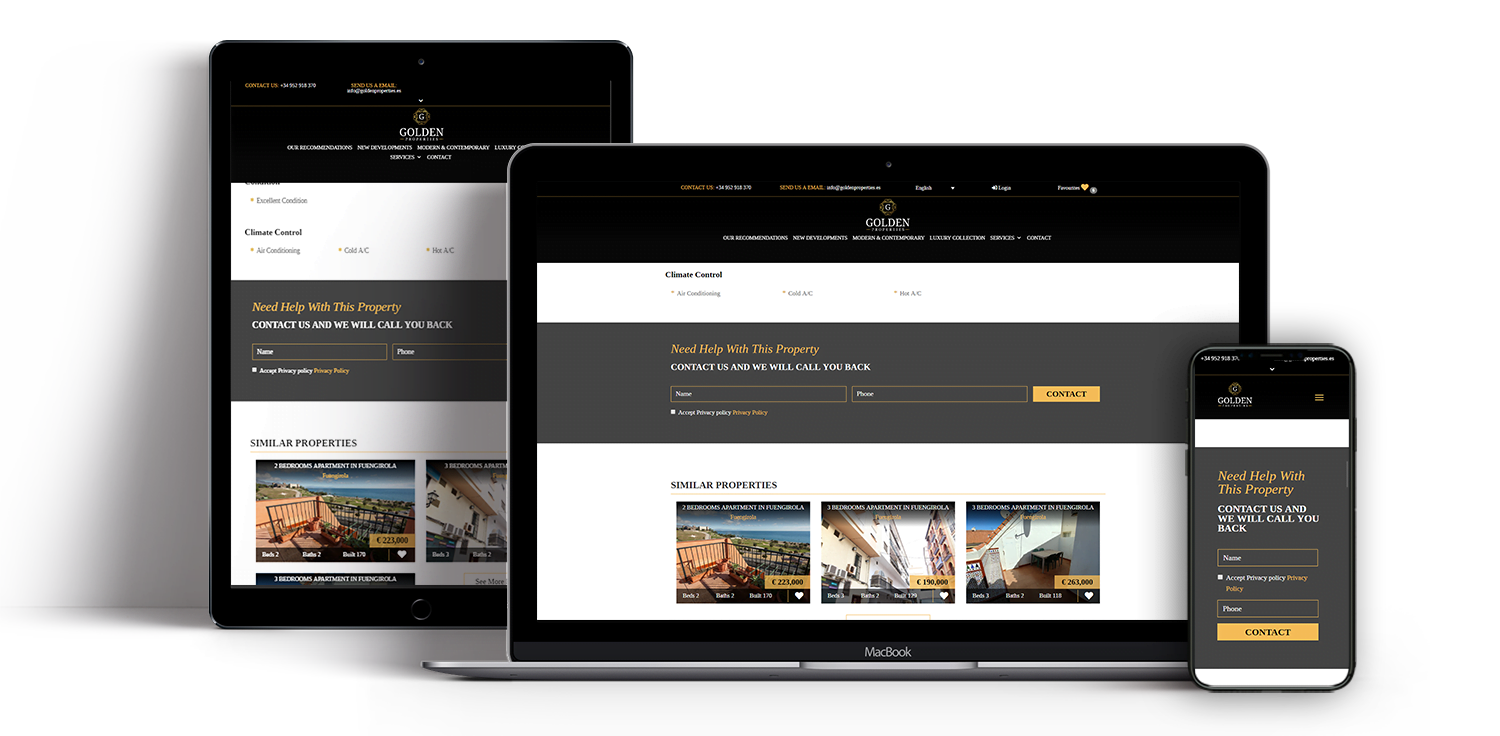 With this option, both platform users and professionals in the "Real Estate Agents" sector can select properties of their interest and send them directly to their personal email, or in the case of agents, to their clients.
This functionality allows you to recognize those parts of the website from which the user is derived. This helps our administrators, on the one hand, to easily recognize the interests of their public and, on the other hand, to facilitate contact with potential clients; knowledge of the properties of interest prevents cold contact.
Option included at the end of each property profile, which allows private users to make an estimate of the monthly payment of the mortgage with the variations provided between entry, mortgage time and interest on it. A functionality as simple as practical.
Connection with Portals
At SEB Creativos we are specialists in the design and implementation of websites specifically designed for the real estate market. Our designs allow our clients to link directly to portals such as Inmobalia, Kyero, Rightmove or Resales Online, etc.
Our beneficiaries will be able to have extensive storage spaces that support thousands of properties on independent bases that allow the development of their operation even when external systems stop working. Everything to fit our beneficiaries within the framework of excellence.
WE SPEAK?
TELL US ABOUT YOUR PROJECT
Your business in the hands of professionals